FREE Tickets To Sunday Night At The Palladium
We have 200 FREE tickets to ITV's new variety show
Sunday Night At The Palladium
. If you would like to claim one of our exclusive 200 allocated tickets please follow the
link
to read more.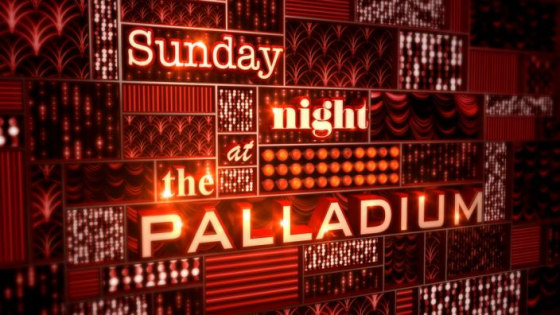 The all-star line-up is top secret at the moment, but I can assure you that you will not be disappointed. The night will have great music and comedy, the very best of today's enterainment.
---
Peter Pan Panto at Milton Keynes
After 7 years Milton Keynes' most popular panto star ever, Bradley Walsh is back! Leading an all-star cast as Smee, Captain Hook's hapless first mate, in the tale of Peter Pan, this year's pantomime will be a magical delight for families of all ages – and there will definitely be some fun to be had for those big kids who never grew up!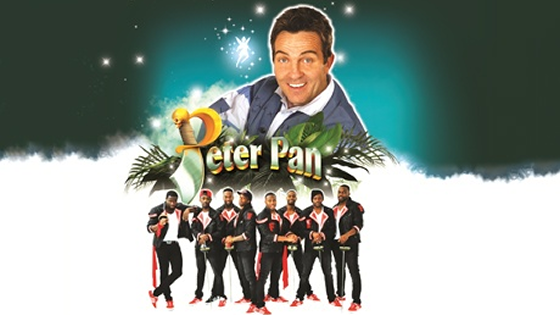 Joining Bradley on the decks of the Jolly Roger after soaring to fame in Britain's Got Talent will be Street Dance sensations Flawless as a group of pop-locking, hip-hopping pirates as you have never seen them before.
Get ready with your loudest boo and hiss, as no panto is complete without its dastardly villain, and there is no bigger baddie in all of Neverland than this year's Captain Hook, David Bedella (Rocky Horror Show, Jerry Springer The Opera).
More Details
---
Come On Down! The Game Show Story
Bradley Walsh presents the four-part series telling the definitive history of the TV game show. Featuring classic archive footage and interviews with some of the biggest names in entertainment, this series charts the key moments in game show history and tells the story behind some of our best-loved game and quiz shows.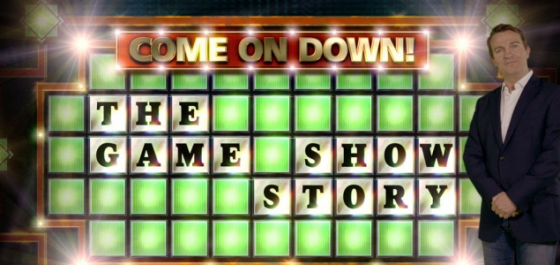 In the first episode starting Sunday 10th August, Bradley meets Bruce Forsyth, who says: "What I love about game shows - or any show- is if things go wrong. I love things to go wrong. Then I have to put them right, and that's what 'The Generation Game' was all about."
---
Law & Order: UK Returns for Series 8
DS Ronnie Brooks is back solving crimes with his new partner DS Joe Hawkins in the final series of Law and Order UK.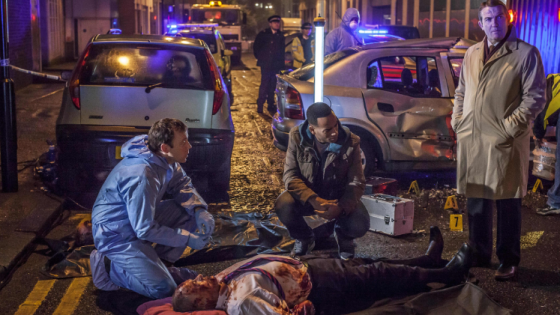 The series starts with Ronnie (Bradley Walsh) and his new partner Joe (Ben Bailey Smith) who are leading an investigation into the death of jeweller Harry Bernstein who is found dead with no hands or teeth.
---
The Chase USA
You can run, but you cannot hide, The Beast is always coming after you. In
The Chase USA
, a team of three US contestants attempts to amass as much money as possible by answering quick-fire questions in a 60-second round. The money earned will go towards a team bank. Why the urgency? Because The Beast is always lurking, ready to pounce.
The Beast – quite simply -- is a quiz genius. The job of this intimidating presence is to catch each contestant by answering more questions than his opponents to ensure they are not able to bank their money. It's a role he executes with ruthless efficiency. In the final round, the teammates who have survived the initial chase collectively play against The Beast in an epic David vs. Goliath battle for the entire amount that they have banked.
The Chase USA
is hosted by Baywatch star Brooke Burns.
---
The Spa
A brand new comedy will be coming to Sky Living, a brand new post watershed sitcom from Benidorm writer Derren Litten.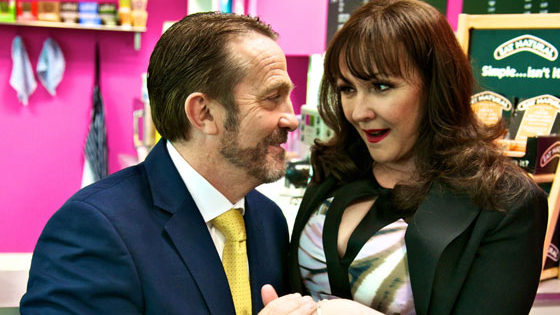 Bradley Walsh is a guest Peter Kelly at The Spa in episode 4 "Love Is A Losing Game" in series one.
---
Let's Dance For Comic Relief
Let's Dance is back! It'll be bigger, better and even more ridiculous than ever. On BBC One for Comic Relief, for the first hilarious heat, plus your first chance to see the video for One Direction's amazing new Red Nose Day single.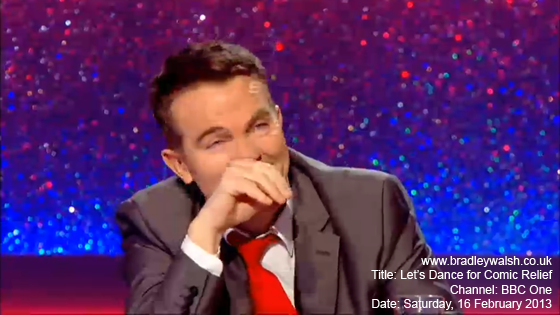 Do something funny for money at
http://www.rednoseday.com
or Text '
YES
' to 70005. Texts cost £5 plus your standard network message charge. £5 per text goes to Comic Relief. You must be 16 or over and please ask the bill payers permission. For full terms and conditions and more information go to
bbc.co.uk/rednoseday
---