Peter Pan (Birmingham & London) 2017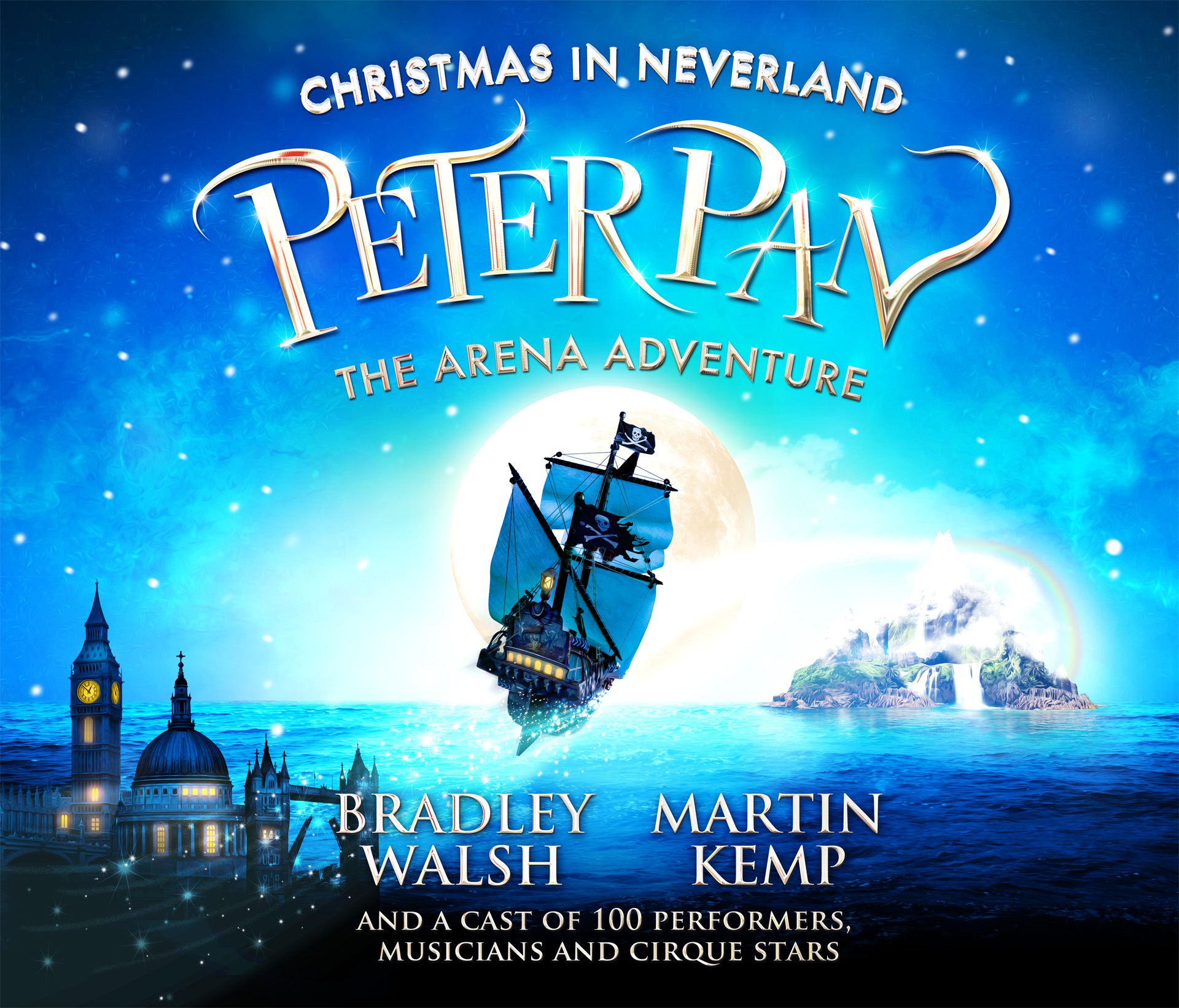 The producers of 'The World's Biggest Pantomime' invite you to spend Christmas in Neverland with Peter Pan, in their stunning new arena production!
It's the perfect funny, festive, fantastic, family treat with a mix of comedy, spectacle, thrills and adventure, headlined by two of the UK's favourite stars; Comedy legend, actor and presenter Bradley Walsh as funny pirate 'Mr Smee', and the fearsomely attractive Spandau Ballet, EastEnder, and 'Let It Shine' judge, Martin Kemp, as the villainous 'Captain Hook'.
J. M. Barrie's original story and characters including 'Tinker Bell', 'Tiger Lily' and of course, 'Peter Pan', will all be brought to life by a cast of over 100 performers, including flying cirque and stunt stars, actors and musicians, plus a special effect or three! Watch the life size Jolly Roger galleon sail around the Arena, and watch out for the biggest, scariest animatronic crocodile you've ever seen as this beloved classic story takes the stage!
Wherever you are seated, you'll be close to the action of this thrilling show as it will be performed across three arena stages on a movie style Neverland set; plus, a giant 60 feet wide LED screen with computer graphic imagery and live close-up TV relay of the action, will ensure you never miss a moment!
Peter Pan – The World's Biggest Panto comes to Arena, Birmingham from 20-24 December and SSE Arena, Wembley 29-30 December.
Tickets go on sale at 10.00am on 21 April.
(Visited 3,010 times, 1 visits today)