Bradley Walsh Dangerously Cheeky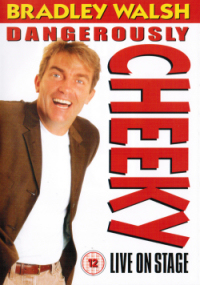 Comedian Bradley Walsh filmed live at The Pavilion Theatre Bournemouth in 2000.
Bradley Walsh, the former host of the top rated game show The Wheel of Fortune and currently starring in ITV's top rated Coronation Street, is one of the UK's best stand-up comics.
In this video, recorded live at The Pavilion Theatre in Bournemouth, Bradley bounces comedy off anything that moves, leaving his audience reeling with his irreverent, sharp and witty humour.
This title was released on November 22, 2004.
(Visited 1,050 times, 1 visits today)