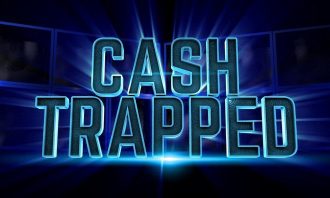 Brand new Bradley Walsh ITV Quiz Show!
We are looking for outgoing and lively contestants to take part in a brand new quiz show hosted by Bradley Walsh, where you can get your hands on huge sums of money!
CASH TRAPPED sees six contestants go head-to-head in order to escape with the most amount of cash.
This is the quiz show where NO ONE LEAVES until somebody WINS!
* 6 Contestants
* 4 rounds
* 1 way out
Can you escape? Or will you be… CASH TRAPPED?
If you think you could take on the challenge download an application form here and either email or post it to us at the address below with the subject line 'CASH TRAPPED CONTESTANTS'.
Please include the following details: Your name, age, phone number, location and a recent photo of yourself.
Email Address for Applications: cashtrapped@itv.com
Postal Address for Applications: Cash Trapped Applications, 3rd Floor Youngers Building, London Television Centre, Upper Ground, London, SE1 9LT
Last Date for Applications: Midnight on the 20th June (This date may be extended without notice at the Producer's discretion)
Audition/Casting Period: Ongoing. Filming will take place in Central London.
Age Restrictions: Applicants must be 18 years of age or over
Terms and Condition: Full Participation Terms and Conditions apply. See Application Form for programme specific details.
(Visited 5,821 times, 1 visits today)