Law & Order UK – Series 3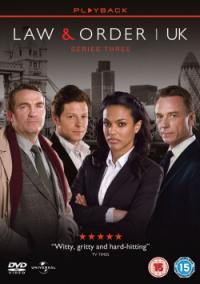 ITV's crime drama broadcast September/October 2010. Starring Bradley Walsh (CORONATION STREET), Freema Agyeman (DOCTOR WHO), Jamie Bamber, Ben Daniels and Harriet Walter.
Special Features
A day in the city with Freema Agyeman, Ben Daniels, Bradley Walsh, Harriet Walter and Jamie Bamber in a feature all about "guerilla style" filming.
This title was released on March 7, 2011.
(Visited 315 times, 1 visits today)