The Sarah Jane Adventures – Series 2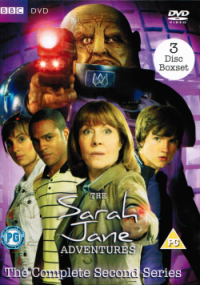 This 3 disc boxset features the following stories, The Last Sontaran, The Day Of The Clown ( featuring Bradley Walsh playing the charachters "Spellman", "Odd Bob" and "Pied Piper" ), Secrets of the Stars, The Mark of the Beserker, The Temptation of Sarah Jane Smith and Enemy of the Bane. Plus plenty of great extras to enhance your enjoyment of this series.
This title was released on November 9, 2009.
(Visited 546 times, 1 visits today)