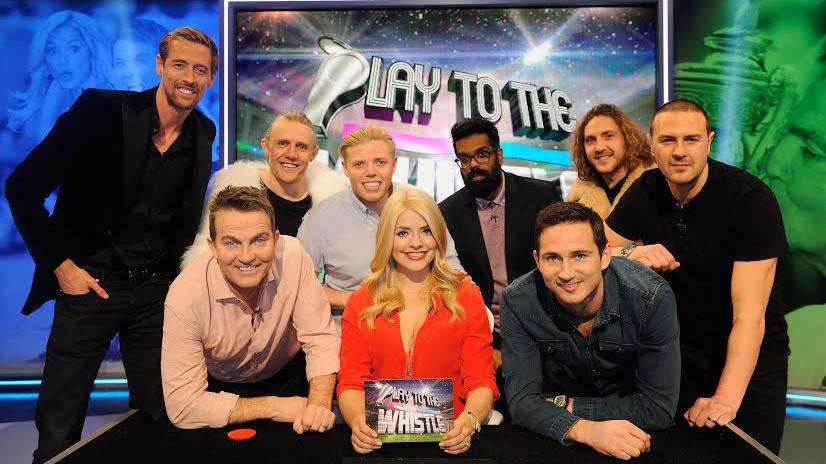 Broadcast Sat 11 Apr 2015 9.20pm – 10.05pm on ITV
Hosted by Holly Willoughby, Play To The Whistle is a comedy entertainment show with sport at its heart.
Launching with team captains Frank Lampard and Bradley Walsh, Play To The Whistle will feature the very best names in comedy and sport. Frank and Bradley will don their captain's armbands and will be joined by the very best global talent and the funniest comedians to play on their teams – the only criteria being that losing simply isn't an option.
Each weekly fixture will see the opponents battle it out and prove their sporting prowess to find out who really knows their Tom Daleys from their Daley Thompsons.
Seann Walsh will be acting as the series' comic umpire as both teams simply…Play To The Whistle. Whether using their encyclopaedic sporting knowledge, their funny bones or physical skills, each round is only completed at the sound of Holly's whistle.
(Visited 807 times, 1 visits today)