Coronation Street Family Albums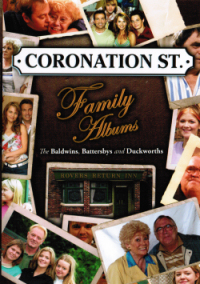 Coronation Street has been home to some of TV's best-loved families through the years and this series celebrates some of our favourites. Amongst those families featured on this DVD is the Duckworths, who moved into Britain's most famous street more than 30 years ago, the colourful Battersbys, whose brash and boisterous arrival rocked those famous cobbles, and the love troubled Baldwins.
This title was released on January 8, 2007.
(Visited 481 times, 1 visits today)