Law & Order: UK - Series Five
"In the criminal justice system, the people are represented by two separate yet equally important groups. The police who investigate crime, and the Crown Prosecution Service who prosecute the offenders."
The cream of British acting talent are back together for the fifth series of the hugely successful '
Law & Order: UK
'. For the first time we see a change of the lead cast with the departure of two members of the Crown Prosecution Service, Ben Daniels who was the Senior Crown Prosecutor James Steel, and Bill Paterson the CPS director George Castle.
Coming to the programme for the first time is Peter Davison as Henry Sharpe, Director of the CPS and Dominic Rowan as Jacob Thorne, Senior Crown Prosecutor.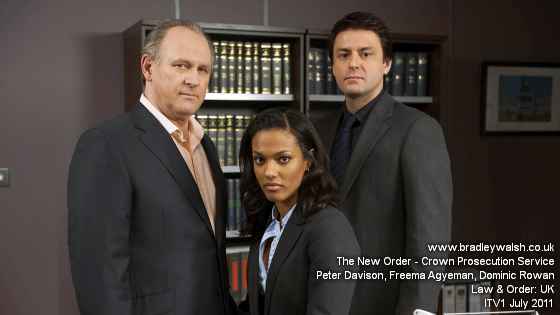 'Law & Order: UK - Series 5'
sees DS Ronnie Brooks (Bradley Walsh) and DS Matt Devlin (Jamie Bamber) investigate a hospital department with more than its fair share of untimely deaths, track down a rampaging gunman and discover the events that led to an innocent woman being gunned down in her own home – events that have serious consequences for the team.
Whilst the prosecution team Alesha Phillips (Freema Agyeman) and Jake Thorne (Dominic Rowan) struggle to get to the truth behind a missing toddler and the brutal murder of a much loved couple asleep in their new home.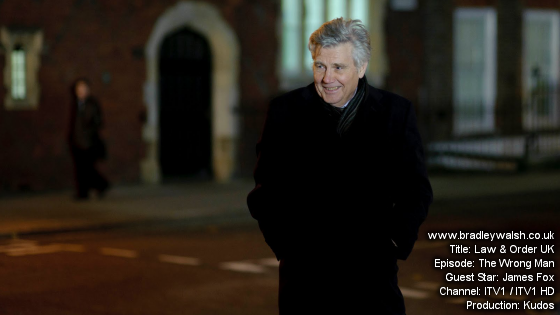 James Fox, Lesley Manville, Colin Salmon, Greg Wise, Sam West, Lucy Speed and Patricia Potter will join as guest cast for series five.
Series 5 premiered on ITV1 & ITV1 HD from Sunday 10 July 2011. The series has 6 more exciting accounts from both sides of the British justice system.>
Series 5 Episodes
Original Air Date

Sunday 10 July 2011
Sunday 17 July 2011
Sunday 24 July 2011
Sunday 31 July 2011
Sunday 7 August 2011
Sunday 14 August 2011

For the first time for Law & Order UK a two part ( 2 hour ) story is told that is so explosive, emotionally charged and heart-rending that Series 5 will finish with the first half,
Deal
, leaving the audience desperate for the conclusion,
Survivor's Guilt
which will kick off the series 6.