The One And Only Des O'Connor
ITV has commissioned ITV Studios to make a one off televised special with the much loved legendary entertainer Des OíConnor to celebrate 50 years in show business.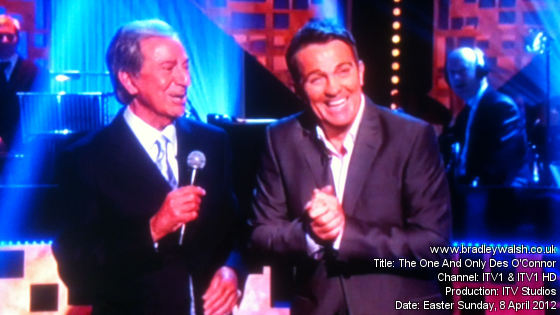 This 90 minute prime time ITV1 show hosted by the great man himself, and feature a star studded mix of guests and stars from the worlds of comedy and entertainment. Des will be joined on stage by comedy genius Matt Lucas, the inimitable Paul OíGrady, award winning actress Katherine Kelly, much loved actor Robert Lindsay, Desís on screen presenting partner Mel Sykes and many more. The show will also feature some exciting musical performances and a few surprises for Des along the way.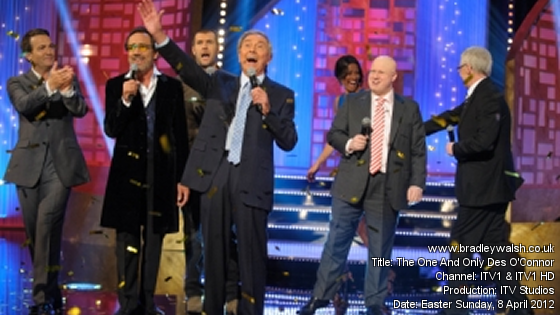 His variety chat show Des OíConnor Tonight ran for an amazing 25 years on British television and then followed with the award winning daily talkshow Des & Mel with co-host Melanie Sykes which proved such a hit with viewers that the show more than doubled its audience. Desís American series was shown in over 40 countries, seen by 200 million people world-wide and on stage he has appeared at the MGM Grand in Las Vagas, The Sydney Opera House and over a 1000 times at the London Palladium.