Law & Order: UK - Series Five
The cream of British acting talent are back together for the fifth series of the hugely successful 'Law & Order: UK'. For the first time we see a change of the lead cast with the departure of two members of the Crown Prosecution Service, Ben Daniels who was the Senior Crown Prosecutor James Steel, and Bill Paterson the CPS director George Castle.

Coming to the programme for the first time is Peter Davison as Henry Sharpe, Director of the CPS and Dominic Rowan as Jacob Thorne, Senior Crown Prosecutor.
Series Five : Episode One : The Wrong Man
Sunday, 10 July 2011 9:00pm - 10:00pm ITV1 / ITV1 HD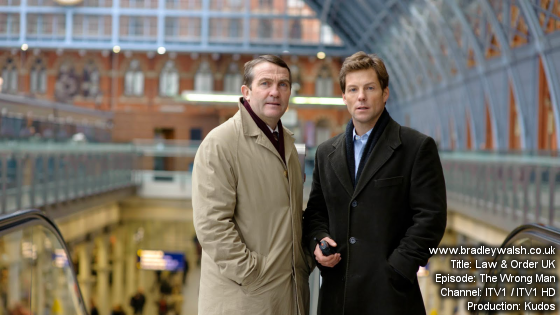 Brought into Accident and Emergency with flu-like symptoms and leaving via the mortuary, Suzanne Morton's death is treated as suspicious by DS Ronnie Brooks (Bradley Walsh) and DS Matt Devlin (Jamie Bamber) as they investigate the A&E department which has had three such untimely deaths within six months. With an extremely busy hospital ward the night Suzanne died, can our heroes find the killer before the killer finds their next victim?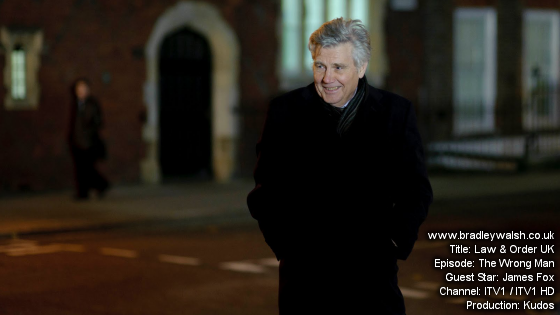 Senior Crown Prosecutor, Jake Thorne (Dominic Rowan) is pulled in opposite directions when the chief suspect in the case claims to have been framed for the murder by others within his department. With a conspiracy of silence permeating the staff in the hospital, it is clear that there is more to this case than meets the eye and only by penetrating the web of professional loyalties can the truth emerge. Guest starring James Fox and Frances Tomelty.


See Previous series episode Skeletons. See Next episode Safe.