Law & Order: UK - Series Five
The cream of British acting talent are back together for the fifth series of the hugely successful 'Law & Order: UK'. For the first time we see a change of the lead cast with the departure of two members of the Crown Prosecution Service, Ben Daniels who was the Senior Crown Prosecutor James Steel, and Bill Paterson the CPS director George Castle.

Coming to the programme for the first time is Peter Davison as Henry Sharpe, Director of the CPS and Dominic Rowan as Jacob Thorne, Senior Crown Prosecutor.
Series Five : Episode Five : Intent
Sunday, 7 August 2011 9:00pm - 10:00pm ITV1 / ITV1 HD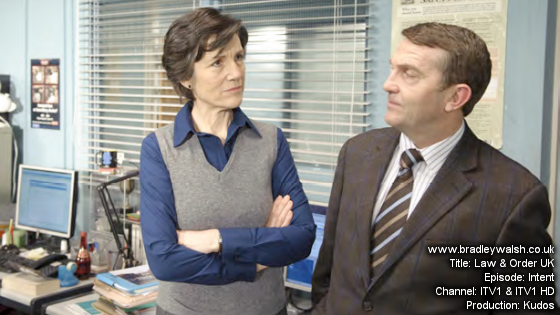 Knifed to death whilst slept, the murder of David and Elaine Lerner prove a mystery to DS Matt Davlin (Jamie Bamber) and DS Ronnie Brooks (Bradley Walsh). Universally loved, there is not a single lead that points to grievances held or enemies made. The previous owner of the house soon emerges as a much more likely target for attack - Camilla Mallon, a banker embroiled in a hedge fund scandal. Could the brutal murders be a case of mistaken identity?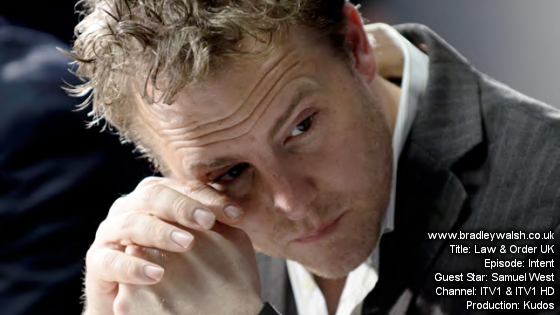 As the Crown Prosecutors navigate this seemingly senseless crime, Jake's old mentor, Margaret Rumsfield (Jill Baker) argues the accused should face only manslaughter charges. Without motive, without intent, can our heroes make a murder charge stick? Also starring Sophie Ward and Anna Wilson Jones.