The Spa
February 2013 a brand new comedy will be coming to Sky Living, a brand new post watershed sitcom from Benidorm writer Derren Litten.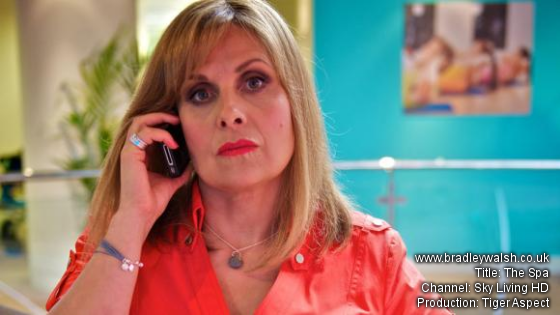 The Spa, set in a Hertfordshire health club, claims to be able to cure anyone – from the fat to the thin to the downright lazy, and it couldn't be further from the truth! Starring Tim Healy (Benidorm), Rebecca Front (The Thick of It), Debbie Chazen (Tittybangbang) and Nadine Marshall (Criminal Justice), The Spa will follow the antics and utter chaos that goes on at this elite institute – from the well-endowed handyman to the wheelchair bound fitness instructor.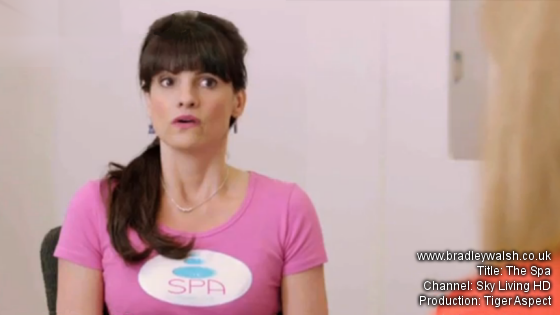 Bradley Walsh is a guest Peter Kelly at The Spa in episode 4 "Love Is A Losing Game" in series one.