Law & Order: UK - Series Two
"In the criminal justice system, the people are represented by two separate yet equally important groups. The police who investigate crime, and the Crown Prosecution Service who prosecute the offenders."
The cream of British acting talent are back together for the second series of the hugely successful
'Law & Order: UK'
.
Series 1
proved a huge hit with viewers, averaging 5.9 million viewers an episode. Cases included that of a 13-year-old boy found kicked to death at a train station, the discovery of a body in a shallow grave by the Thames and an arson attack on a Turkish social club. They showed the breadth and diversity of the storylines, some from the original US series but all from a distinctly British perspective. Now the teams are back to solve more perplexing crimes and bring the perpetrators to justice.
'Law & Order: UK - Series 2'
is brand new and exclusive to ITV1, Monday's from 11th January 2010 at 9pm.
In the last episode of
series one
, viewers watched in horror as junior prosecutor Alesha Phillips was subjected to a brutal rape by a respected Doctor in a Harley Street clinic. Her colleagues were horrified to discover what had happened and the two teams worked together in order to bring her attacker to justice.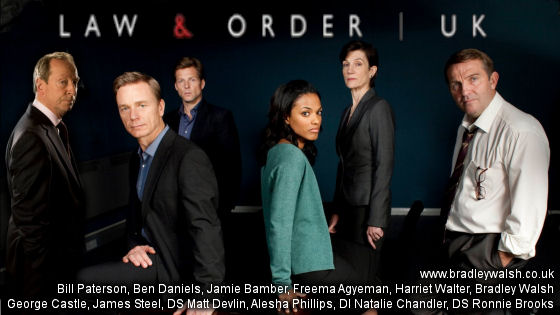 Series two begins in the aftermath of the attack as Alesha struggles to settle back into her normal life and come to terms with what happened. The team are thrown headlong into a new case as it emerges that a young PC shot on duty, may have been left to die by his partner because he was gay.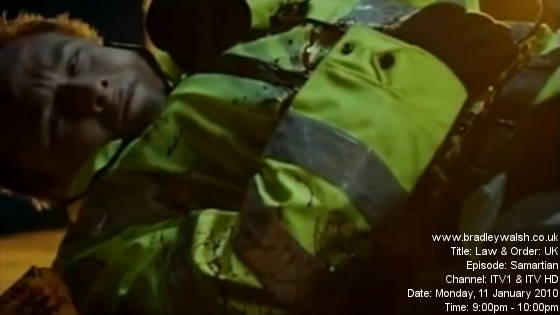 The new cases faced by the teams are as compelling and shocking as series one, with episodes including a vicious attack on a homeless man discovered half beaten to death in suspicious circumstances, a teenage girl who dies from a heroin overdose after swallowing bags full of the drugs and a man attacked for his kidney.
Guest stars across the new series include DERVLA KIRWAN, DENIS LAWSON, ROBERT GLENISTER, ANNA CHANCELLOR, KEVIN R. MCNALLY, PATRICK MALAHIDE, ANNA MADELEY, SEAN HARRIS, MICHAEL MALONEY and EDDIE MARSAN.