Today with Des and Mel
After just 3 appearances on the show under his belt, Bradley Walsh was asked to be a guest presenter on the weekday chat show.

In November 2003 Bradley was a guest on the show with actress Emilia Fox, Emmerdale actress - Sheree Murphy and Fame Academy winner - Alex Parks.

A year later he was asked back with girlband - The 411 and talkshow host - Nicky Campbell.

Bradley was accompanied by pop diva Mariah Carey on the 5th December 2005, his final guest appearance on the show, before his role, being asked to sit on the other side of the desk a few weeks later.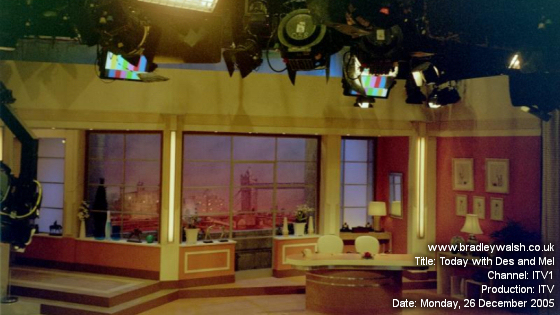 Bradley Walsh was the co-presenter of the show with Melanie Sykes over the Christmas 2005 period.