The Unforgettable Norman Wisdom
A look at the career of one of Britain's best-loved comedians who, at the height of his career, was one of the country's biggest stars of stage and screen. Friends and family pay tribute to the man who could play any instrument and sing like an angel and who performed his own - often very dangerous - stunts. Amazingly, Norman also became a hero in the Eastern Bloc countries in the 1980s.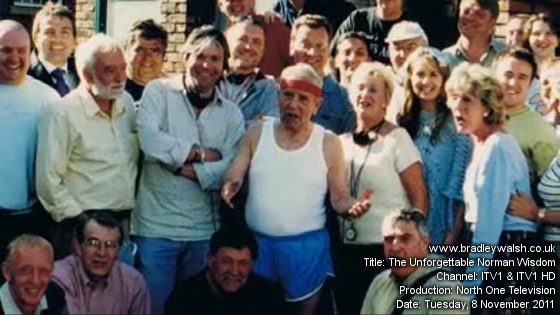 Bradley recalls the time when Norman Wisdom made a guest appearance on Coronation Street. "On a warm sunny evening everyone just wants to get out and go home. The whole of the street was packed with people standing on the walls, in the gardens, sitting on the pavement to watch Norman Wisdom do this scene - he trips up into the door - looks round to everyone and goes was that all right? Everyone stands and applauds."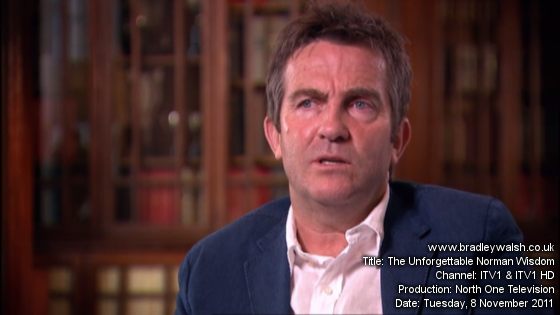 The programme features contributions from Norman's son Nick, Honor Blackman and Dame Vera Lynn.