The One Show
The One Show is the topical magazine-style television programme, broadcast live on weekdays at 7:00pm on BBC One. Bradley Walsh sits on the sofa with Matt Baker and Alex Jones talking about his earlier career as an engineer and a footballer together with current projects such as The Chase and Law & Order UK.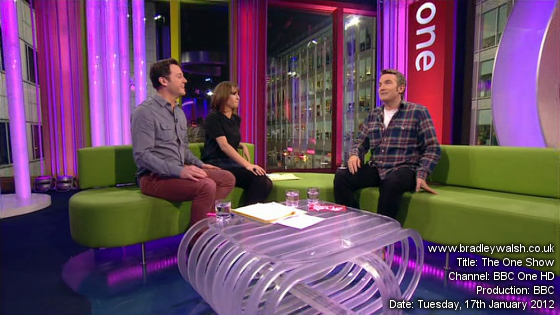 In Spring 2011 Alex Jones and Matt Allwright chat with Bradley about the success of Law and Order UK both at home and worldwide.




Bradley also talks about hedges and "Protected Geographical Indication" foods which gives legal protection for named regional food products against imitation.

As a Precursor to the weekends Grand National Bradley commentates on a ferret race.

A year earlier Christine Bleakley co-hosted with Matt Baker and talk on the sofa to Bradley.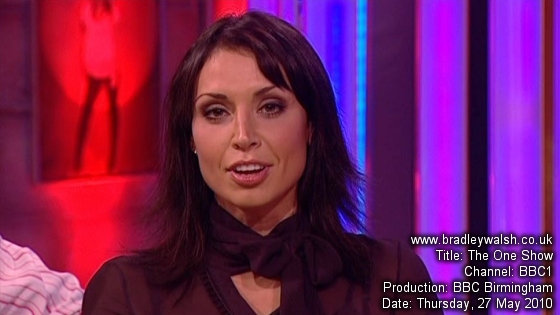 Bradley Walsh is invited in to talk about his current tour - The Wife's New Shoes, The final episode of All At Sea broadcast later that night and weekday gameshow The Chase.