That's What I Call Television
Everyone has their own memorable moments from their favourite TV shows, adverts or theme tunes. For Bradley it was during the 'golden era' from 1979 to 1989, in which he was trying to make it big. Bradley Co-Hosts the show with Fern Britton for a look back at what was on the box.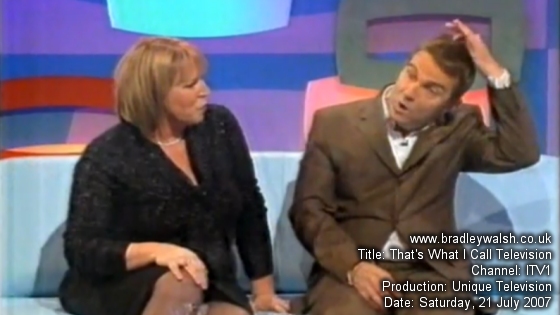 The pair visit the World of Sport studios with presenter Dickie Davies and invite the cast of Minder to spend one more night in the members-only Winchester Club.