Odd One In - Week 8
The eighth and final episode of the brand new Saturday night game show hosted by Bradley Walsh. Week 8 sees home team Peter Andre and Jason Manford compete against actress Lynda Bellingham and chef Gino D'Acampo.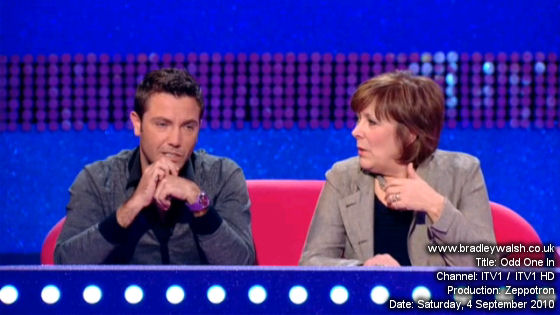 How will they fare when they are faced with a host of line ups which includes deciding which contestant changed their name by deed poll to Captain Fantastic faster than Superman Spiderman Batman Wolverine Hulk and the Flash combined? Determine which couple have been married for over fifty years? And discover which of the line up is fluent in Mandarin?

Watch Odd One In Week 8 Saturday 4th September, 6:45pm on ITV1 or ITV1 HD.


Week eight, the home team beat the guest team 2-0.