Odd One In - Week 5
The fifth episode of the brand new Saturday night game show hosted by Bradley Walsh. Week 5 sees home team Peter Andre and Jason Manford compete against actress Angela Griffin and presenter Mark Durden-Smith.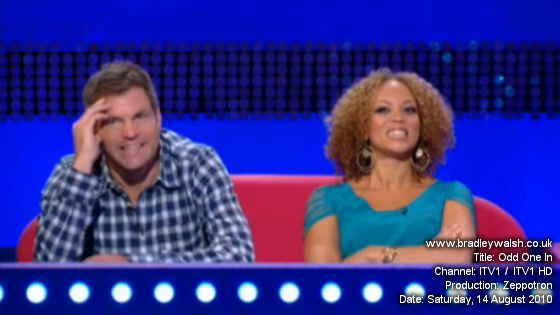 How will they fare when they are faced with a host of line ups which includes deciding whoc can do a back flip off a wall? who from a bailiff, traffic warden, dentist and Chico is receiving an electric shock? Determine which contestant is Irish dancing? Discover which member of the line up is the professional hairdresser and deduce which contestant can fit their whole body into a small Perspex box?

Watch Odd One In Week 5 Saturday 14th August, 7:05pm on ITV1 or ITV1 HD.