Law & Order: UK - Series Six
The cream of British acting talent are back together for the sixth series of the hugely successful 'Law & Order: UK'. Previously we saw a change of the lead cast with the departure of two members of the Crown Prosecution Service, Ben Daniels who was the Senior Crown Prosecutor James Steel, and Bill Paterson the CPS director George Castle.

Continuing in this series Peter Davison is Henry Sharpe, Director of the CPS and Dominic Rowan is Jacob Thorne, Senior Crown Prosecutor.
Series Six : Episode Two : Immune
Friday, 13 January 2012 9:00pm - 10:00pm ITV1 / ITV1 HD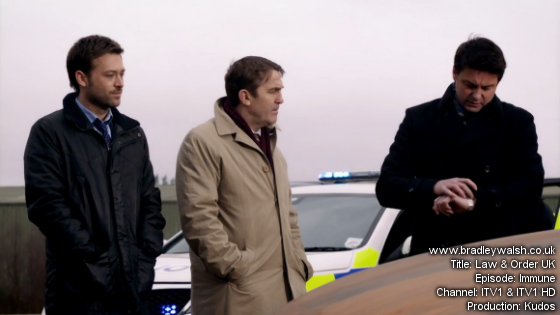 A bungled robbery leads to an innocent hero being shot dead and a hostage with a potentially life threatening medical condition being seized by two armed gunmen. It's up to Ronnie and Sam to beat the clock and find the hostage in just ten hours.


See Previous episode Survivor's Guilt. See Next episode Haunted.