Law & Order: UK - Series Four
The cream of British acting talent are back together for the forth series of the hugely successful 'Law & Order: UK'. All 3 previous series proved a huge hit with viewers, not only in the UK, but also in 13 other countries around the world. The programme covers diverse storylines taken from the original hit US series but all with a distinctly British perspective. Now the teams are back to solve more perplexing crimes and bring the perpetrators to justice.
Series Four : Episode Two : Denial
Monday, 14 March 2011 9:00pm - 10:00pm ITV1 / ITV1 HD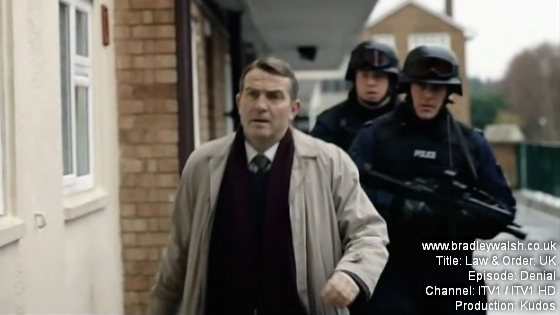 Love, betrayal and assisted suicide are the themes of this episode where a high court judge is shot in what looks like a car robbery gone wrong. Critically injured but not killed, Judge Callaghan soon learns that a hitman was hired to kill her but can she cope with the truth of who wants her dead?