Daybreak
Bradley was a regular guest on GMTV over the years, including promoting Coronation Street, the film Mike Bassett England Manager, Odd One In and his 2010 cabaret theatre tour.



Bradley talked to US Showbiz reporter Ross King in LA on Friday 8th July chatting about the Series Five of Law & Order: UK which starts Sunday 10 July at 9pm on ITV1.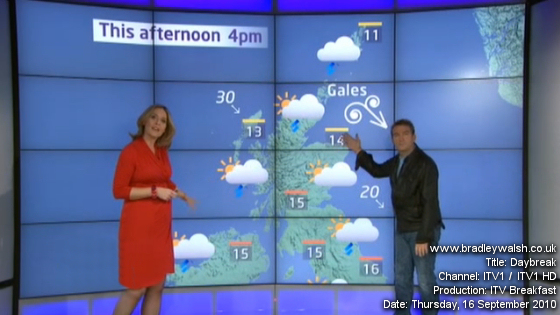 Bradley had talked to Adrian Chiles and Christine Bleakley before about the last series of Law & Order: UK, and auditioned as a weather presenter.