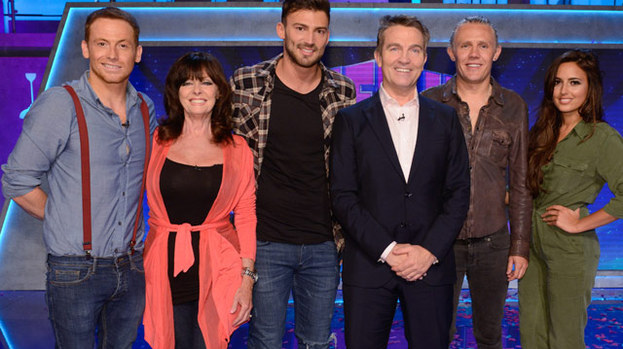 Bradley Walsh hosts a brand new series of the popular family gameshow, Keep It In The Family.
Thousands of families applied to take part in the seven part series, which features new rounds, some death-defying acts, and a showcase for some of the most talented kids in Britain. Two families compete to win a selection of incredible prizes ranging from a brand new car or an exotic family holiday….to a year's supply of sprouts! As always, it's the kids who are in control.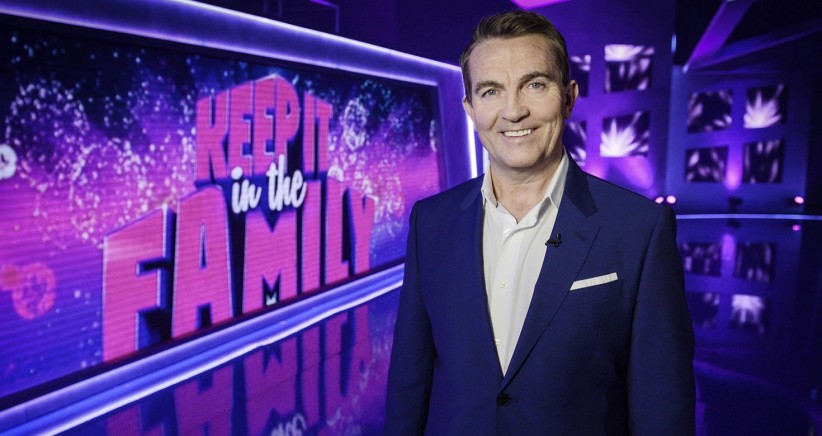 But of course, some of the old favourites are back…with a bang. The beloved Nanas, with a few new additions to the team, return to give their hilarious take on modern day phrases and topics. And the dreaded trap-floor is back to haunt our host of celebrities. Facing the drop last year were the cast of Coronation Street and Emmerdale, supergroup McBusted, popular X Factor contestants and jungle survivors from I'm a Celebrity…Get Me Out of Here, all attempting to help the families solve a series of cryptic clues and pleading not to be dropped. This time round, once you've been dropped, there's no coming back!
In the fifth episode of the new series former I'm A Celebrity…Get Me Out Of Here! contestants Jack Quickenden, Jimmy Bullard, Edwina Currie, Joe Swash, Vicki Michelle and Nadia Forde may have come face to face with a host of terrifying critters but how will they fare when they take on the dreaded drop to help two families win a star prize?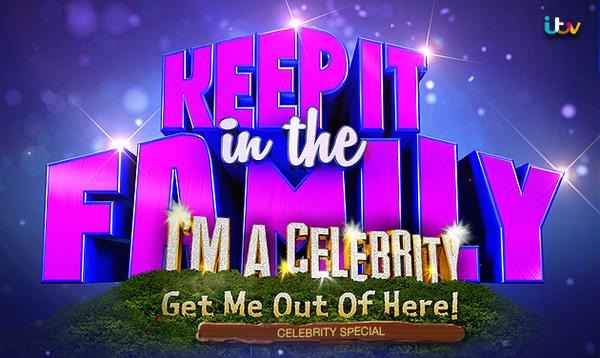 This week the Letchford family from Kent, daughter Eden, mum Jo, cousin Steve and nan Carol face the Martin family from Luton, son Jerome, mum Tabitha, stepdad Ishmeal and nan Janny in a host of entertaining games as they attempt to win some fantastic prizes which could see them walking away with a family car or year supply of biscuits!
Tonight, viewers will see members of each family attempt to master the hilarious talents of the unique variety act 'Tummy Talk', the cast of theatre group Swish from Bournemouth, take to the stage with a exclusive performance of the Bugsy Malone favourite 'Fat Sam's Grand Slam' and its no hold barred as the nanas unleash their cheeky humour when they give their take on modern phrases.
Keep it in the Family – the fun, frivolous and fantastically entertaining game show that brings high jinx and hilarity to Saturday nights.
Keep It In The Family is an ITV Studios and Over The Top co-production for ITV. The series was commissioned by Elaine Bedell, Director of Entertainment and Comedy, ITV and Asif Zubairy, Commissioning Editor Entertainment, ITV.