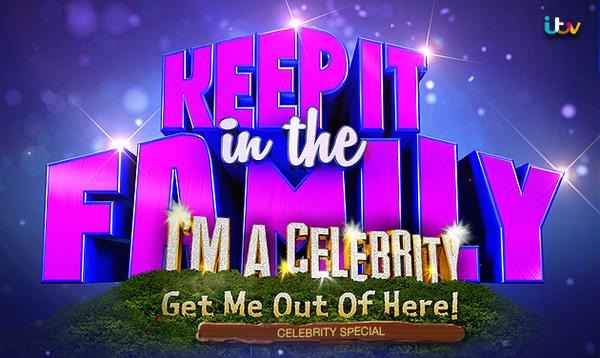 Broadcast: Sun 30 Nov 2014 7.00pm – 8.00pm on ITV
Keep It In The Family is a brand new family game show hosted by one of the nation's favourite faces, Bradley Walsh.
In the final show of the series, six former stars I'm A Celebrity…Get Me Out Of Here! will be joining Bradley in the studio as they prepare to face the dreaded drop.
Each week three generations of rival families battle head-to-head, through a series of hilarious games, for incredible prizes including a family holiday or a brand new car.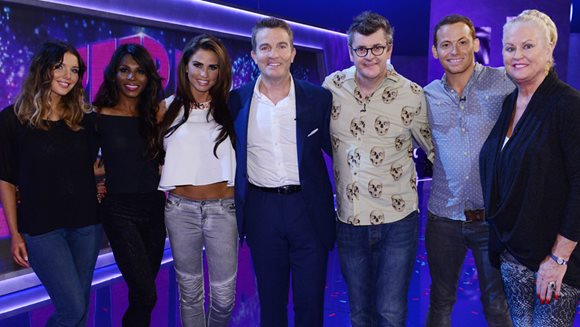 The I'm A Celebrity…Get Me Out Of Here! alumni (Helen Flanagan, Katie Price, Joe Swash, Sinitta, Joe Pasquale and Kim Woodburn) will each hold the clue to a prize and it's up to the family to decide if they would like to keep what's hidden in their chosen box, or drop the star.
Tonight, the Campbell family from North Yorkshire will be competing against the Watkins family from Surrey.
In this show, it's the kids who are in charge. They decide which family member plays each game and they even choose which prizes the family compete for.
To make it to the final, a family will have to make it through the fun-filled rounds.
Each week some of Britain's best-known celebrities are holding six prizes – they could have a car, a cruise or a years supply of sausages. Each prize has a clue attached and the family members have to work out which celebrity is holding the biggest prize.
They have to decide what to swap, what to drop and what they are going to keep in the family…and fingers crossed its the big prize, that they take home tonight!
Keep It In The Family is an ITV Studios and Over The Top Productions production for ITV.
(Visited 459 times, 1 visits today)