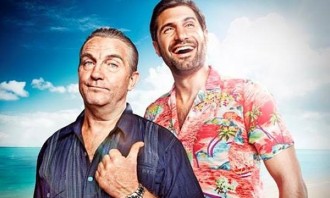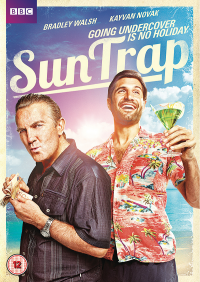 BBC One comedy. Woody (Kayvan Novak) is a master of disguise–the world's number one undercover reporter. But when his corrupt editor blows his cover, he's forced on the run. The only problem is that charming motormouth Woody has trouble staying out of the spotlight… With nowhere else to turn, Woody escapes to find his former mentor Brutus (Bradley Walsh), an expat now running a bar on a sunny Spanish island. Initially less than thrilled to see his trouble-making protégé, Brutus soon realizes he can profit by putting Woody to work on a series of investigations.
Adopting a dizzying range of larger-than-life personas, Woody runs rings around the locals whether its tracking down a parrot with a valuable secret, or taking on a hypnotist with a vendetta no challenge is too bizarre with Woody and Brutus leaving a trail of mayhem in their wake.
Extras: Outtakes and Deleted Scenes
This title was released on July 6, 2015.
(Visited 99 times, 1 visits today)