In Episode five of Sun Trap, Woody, Brutus, Zorro and Melody wake up to find themselves in a prison cell.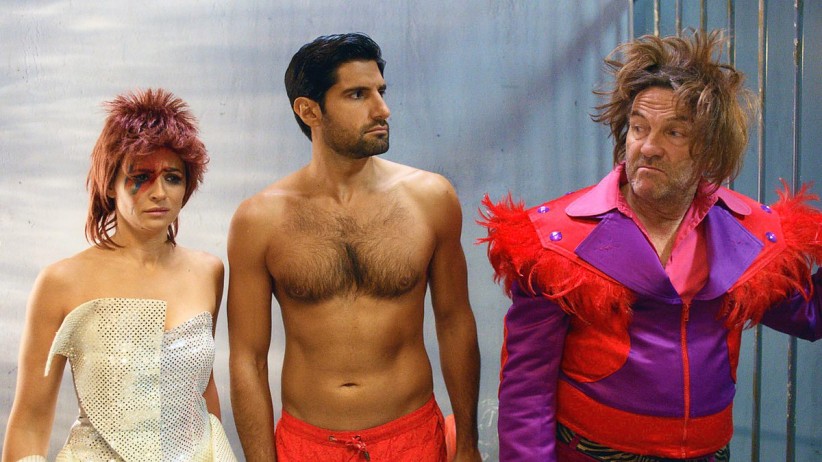 It transpires that they have been detained on suspicion of the murder of Spanish tribute singer Elton Juan, after attending a party in his honour at the mansion of pop impresario Señor Big.
Woody didn't attend the party and has only been held on a minor charge of impersonating a lifeguard and he is soon released. With his friends still locked up it's down to Woody to clear their names.
Using his full armoury of characters and disguises, Woody talks his way into Big's mansion to find out what really happened.
During the course of his investigations, Woody meets Frederico Mercury – the Island's top Freddie Mercury impersonator. Mercury has everything to gain from the death of a rival tribute singer. But, as Woody discovers, Elton Juan had many enemies.
Guest starring Paul Kaye, Lee Boardman and Keith Allen.
(Visited 299 times, 1 visits today)