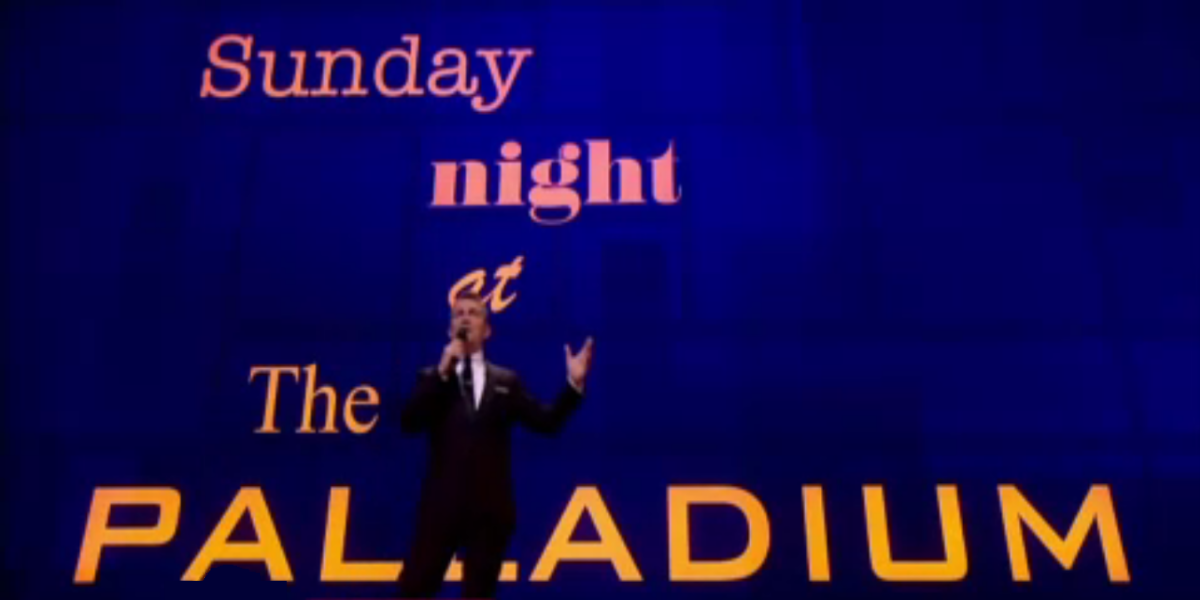 Bradley Walsh will be hosting 'Sunday Night at the Palladium' once again for ITV's new series.
On SUNDAY 22ND MARCH 2015 dress for a special night out, you are invited to join Bradley for this exciting night of entertainment. The show will be recorded at The London Palladium, Argyll Street, London W1F 7TF on SUNDAY 22ND MARCH 2015. The doors open at 6pm.
The company issuing the tickets, SRO Audiences, have put aside some tickets for Bradley's fans for this show and will allocate these randomly from those applications on which the codeword 'WHEEL' is stated in the 'Comments and other information' box on the application form.
If you have already applied, this will not affect your previous application but a limited number of tickets have been reserved for the fans and only applications which state the codeword in the 'Comments and other information' box will be eligible for the fan tickets. You may apply again using the codeword if you wish to do so. Once the fan tickets have been allocated, any further applications will be treated as regular applications and not given any special treatment, so do jump on the SRO Audiences site quickly!
To apply for these tickets, visit the SRO Audiences site now and apply. The website address is http://www.sroaudiences.com
Good luck!
If you can't make the recording, you can always enjoy last time's Sunday Night At The Palladium repeated on ITV3 at 9pm this Sunday too!
(Visited 4,715 times, 1 visits today)